"Every mountain top is within reach if you just keep climbing."
— Richard James Molloy
Молитва Матерей
Матеря молятся за свои семьи, церковь. Общение, потдержка и молитва молодых матерей.

Chidren's ministry
We love children and we have a lot of them in the church. We provide classes for all ages to bring up children in the ways of the Lord.

Music ministry
We are blessed to have multiple worship groups and bands. In addition we have Adult, Youth and Children's choirs.
Служения прославления и пения. Если у вас есть способности к пению и музыке, мы будем вам рады.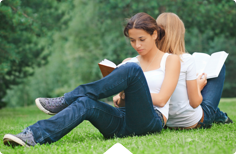 Youth ministry
To grow up in the Lord, get grounded and committed to live for God in today's world and culture. Join our youth group.

Служение Милосердия
Гуманитарная помощь нуждающимся на Украине и Молдове.

Young Families
Fellowship, bible study and support for young married families. Building strong christian families.

Церковь Свет Миру – для всех возростов и поколений для созидания себя как человека Божия и как полезного члена Тела Христова.